your best days are now & your greatest days are ahead
Higher Ground Church is a place where people can meet Jesus, engage in life-giving community, and everyone is welcome. We believe in creating a space where people can have authentic encounters with Christ, discover their gifts and use them for God's glory.
Due to the current COVID-19 pandemic your health and well being are our greatest concern. We welcome you to also join us for our online worship experience. Follow us on Instagram, Facebook and Youtube! Click the link below to view live services every Sunday on Facebook.


Check out this weeks message!
We are a Christ focused, Spirit filled, multi cultural, multi generational, life giving church.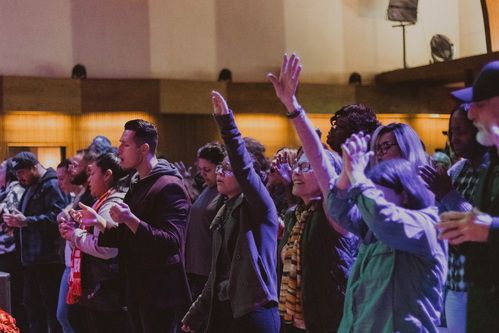 At higher ground church we believe in creating an atmosphere of pure, authentic worship as expressed in in John 4:24 which says "For God is Spirit, so those who worship him must worship in spirit and in truth." We believe that our church is a place where all are welcome to enjoy a culture of community, integrity, and grace. We believe that we are a safe space for everyone and anyone. Our hope is to be a church that is multi cultural, multigenerational, spirit filled and above all else, Christ focused.
At Higher Ground church we are spirit filled and want to equip others not only to accept Jesus as their savior but also be strenghthened and ready to live a life with authority and freedom through the power of the Holy Spirit. We hope that at Higher Ground Church you feel loved, welcomed, and at home.
We'd love to hear from you. Fill out the form below to get started.